Jesus said, "Let the little children come to me, and do not hinder them, for the kingdom of heaven belongs to such as these."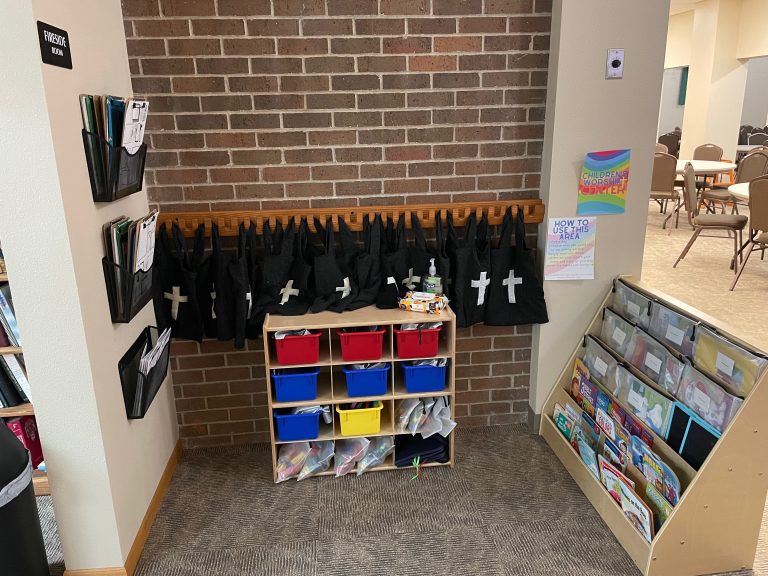 Cross Lutheran enthusiastically welcomes your growing family to fully celebrate and worship WITH us. 
God put the wiggle in children; no need to suppress the wiggles in God's house! 
To help children be part of the worship experience, we created the Children's Worship Center, where children are encouraged to gather items to help them during worship.  From sensory toys to wooden dolls, coloring books to LEGO…we want to have our worship service to be a positive experience for all. 
If you feel you must leave worship, feel free to do so, but please come back! We have a table set up in the fellowship hall with activities for kiddos (grown-ups can still hear and see worship) and the Family Play Area (classroom 1), which is slightly away from the sanctuary, allowing for more privacy, if needed.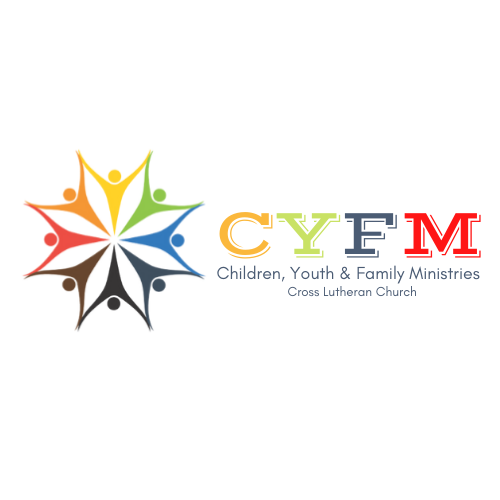 From September to May at 1015a, our children's ministry volunteers provide children ages 4 through grade 6 with faith-formation and education. We utilize the Spark Classroom curriculum from Augsburg Fortress.
Kids learn about their faith in different ways. Some kids learn best through hands-on STEAM activities. Other children learn best through reading and writing activities…still others learn best through a combination of activities. Spark has been designed by children's education experts to accommodate all the different ways children learn. Kids explore their faith through interactive games, prayers, engaging science and art projects and music and movement.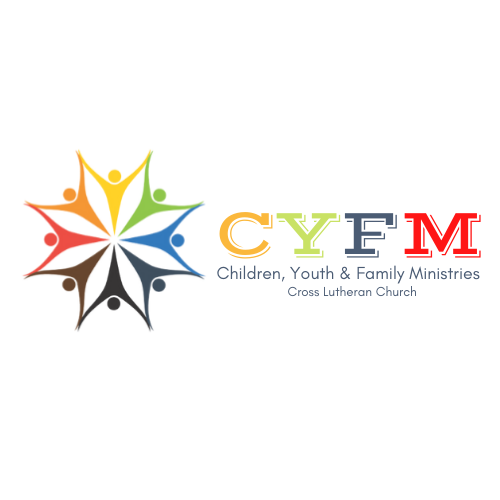 NEW for Fall 2022!
Similar to our Sunday School, Wednesday School meets on Wednesdays at 6p and is for children ages 4 through grade 6.
Our Wednesday school also utilizes the Spark curriculum, but will have different Bible focuses than our Sunday school.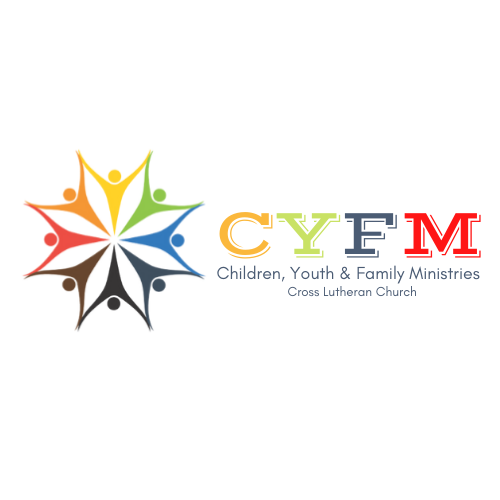 Confirmation is a time for youth to grow in knowledge of the Bible, their personal faith, and relationship with God and others. This is accomplished through large group teaching, small group activities and discussion, service projects and fellowship nights. Our Confirmation program is for youth in grades 7 through 9, with students being confirmed in the spring of their 9th grade year and is taught by Amanda Swanson, Director of Children, Youth and Family and Pastor John Sutherland. Grades 7 and 8 meet weekly on Wednesday evenings at 6p and grade 9 meets on Sunday mornings at 1030a from September to May.

Our 2022 Confirmation Class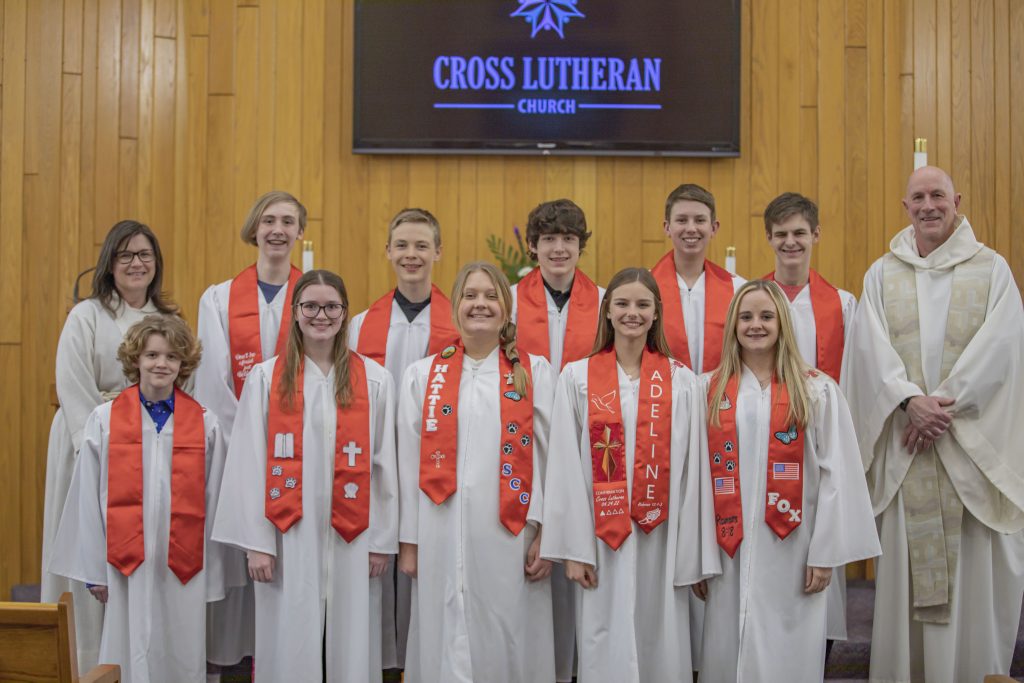 We believe it is so important for our youth to be part of something bidder, which is why we plan youth mission trips each year.  For many years, Cross has partnered YouthWorks, an amazing local organization whose primary role is to plan and execute mission trips all over the US. 
In the past few years, youth (and adult chaperones) have served the communities in Rapid City, Boston, Milwaukee and Duluth. We make our trips accessible to all by providing scholarships and organizing many fundraisers to fund the trip. The mission trip is typically for youth in grades 6 through 12 and is held in the beginning of summer.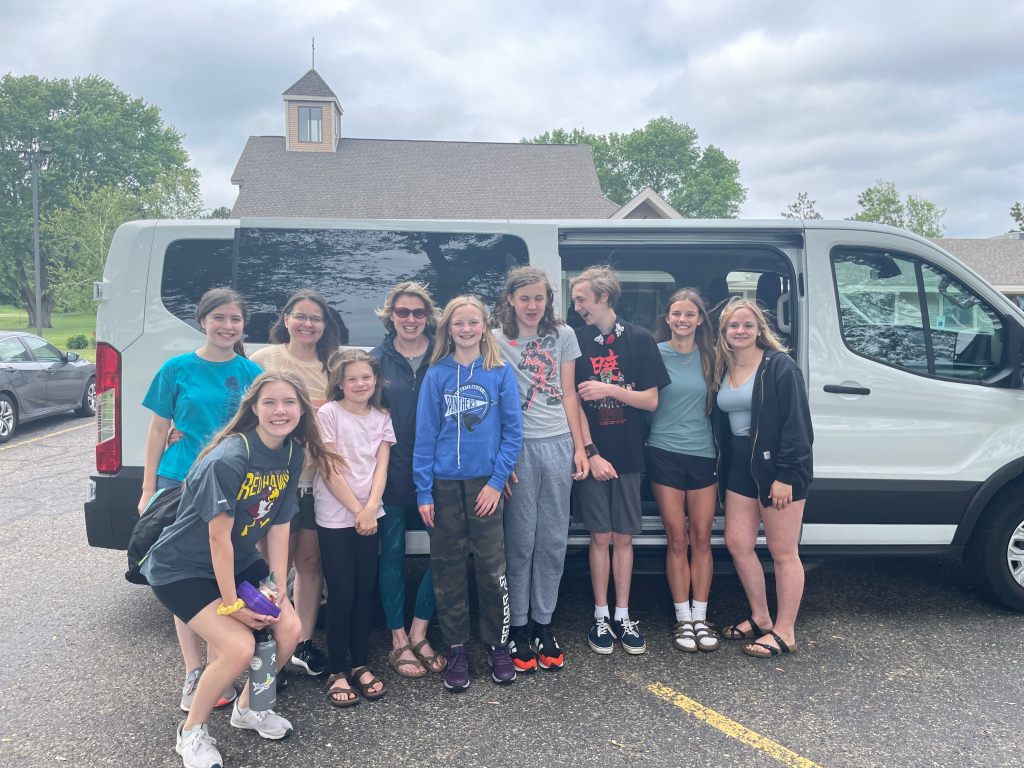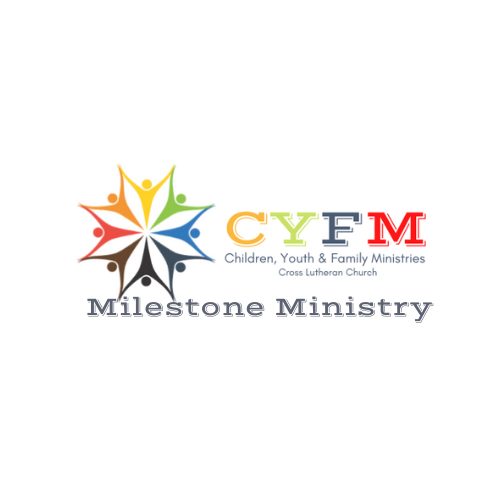 Milestone Ministry is a youth-centered program, although, we are working towards making this program intergenerational. 
This program is designed to commemorate and encourage the development of our youth's Christian faith.  Each year of their life, from birth to 18 (and soon beyond!), we will support their faith with age-appropriate material and activities. 
The purpose of Faith Milestone is to celebrate, nurture and grow the faith of our members. We will inspire, trust, love and responsibly connect the generations. We will do this by recognizing and celebrating baptism, learning about our friendship with Jesus, what it means to be Lutheran, learning about prayer, First Communion, Confirmation, graduating from high school, celebrating jobs, marriages, retirement…and more. Life and faith! are meant to be celebrated.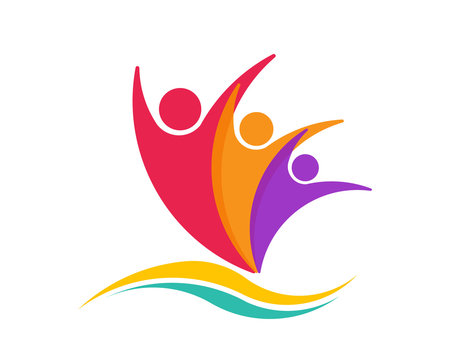 Covid has been difficult in many ways…our high school youth group, LYG!!, has been on hold. BUT, we have high school students deeply connected and involved with our Sunday and Wednesday Schools. For many years, we have had high school students in leadership positions within our children's ministry. We continue to look for ways to connect with our high schoolers…Donuts and Dash, game nights, lock-ins, and of course, our summer mission trips. If you have a high schooler interested in being part of our youth ministry at Cross, please reach out to Amanda Swanson, Director of CYF.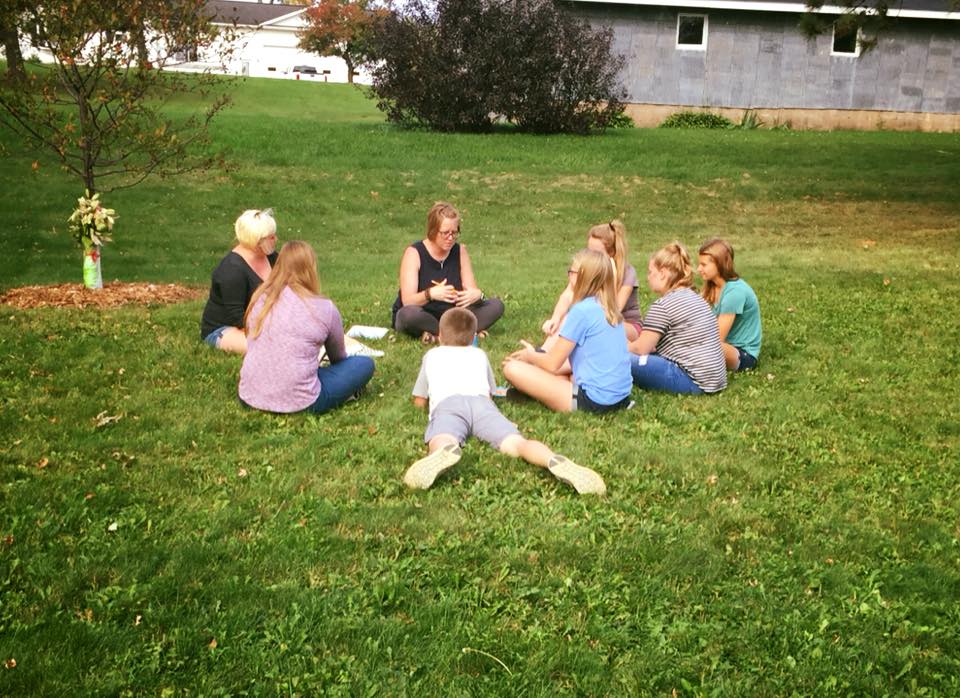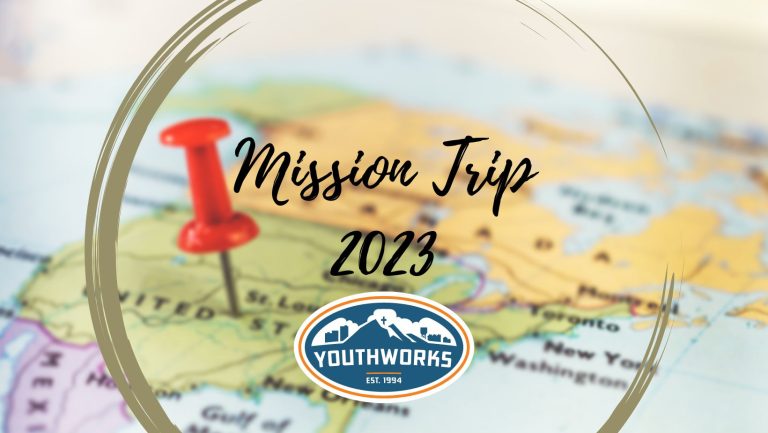 We have a group of 10 youth and 2 adult chaperones heading to Lake Traverse, South Dakota in June. The group will serve the population there by providing various community service projects.
How can you support the mission trip group? First, pray for them!
Our congregation supported this group of youth tremendously! The youth worked hard during our Lent dinners and Easter breakfast; with free-will donations totaling over $2,000! All of that went directly to the youth going on the mission trip. Thank you!
We have wonderful inviting youth leaders at our church. The ladies in the kitchen are so kind it makes it easy for the kids to fit right in and help! Pastor is down to earth and very easy going. Amanda is always coming up with great ideas for events and helping the kids raise money. We are so blessed to have such wonderful people who love our kids ❤️
Families at Cross Lutheran
One of the greatest things we can do for our children and youth, is to equip families with the knowledge, support and guidance to help disciple the next generation. At Cross, we know how important it is for families to have time together…we strive to provide these moments and memories throughout the year.  From family movie nights to Feed My Starving Children to Trunk or Treat, families of all kinds, will have the opportunity to spend time with other faith-focused families and most importantly, their own family.
We do not decide what makes a family, so all are invited to our family events.  Families with young children, no children, or grown children, are all encouraged to attend.